Epidemic of Illiteracy, and a Response
The following is an original article written exclusively for Education Reporter by Andy Schlafly, a conservative attorney who practices before the U.S. Supreme Court and many lower courts. Andy is also a teacher, having instructed more than 400 teen students and written textbook-length course materials on American history and other advanced high school level subjects. He holds a Bachelor of Science (B.S.E.) degree in engineering from Princeton University and a Juris Doctor (J.D.) law degree from Harvard University.
An epidemic of illiteracy in the U.S. has been building for decades. Estimates are that more than 40 million American adults are illiterate, while third-grade reading proficiency has been declining year-to-year. Performance on annual tests by public school students has sharply declined since 2020, which some attribute to the Covid pandemic or the response to it.
As The Hechinger Report, a website which focuses on education, explained in November 2021 after interviewing a public-school teacher named Andrea Yon: "Before the pandemic, some of her struggling seventh and eighth graders read at a fifth or sixth grade level. 'They're now reading at a third and fourth grade level.'"
The Hechinger Report is named after the longtime education editor of The New York Times until 1990, Fred M. Hechinger. This Report has published multiple articles about the continuing failure of schools to properly teach youngsters how to read. "Kids struggle to read when schools leave phonics out," The Hechinger Report explained. "Schools too often leave out a key piece of the reading puzzle because teachers aren't trained to teach phonics. ... But without explicit and systematic phonics instruction, many children won't ever learn to read very well."
Edutopia, another publication devoted to education, reinforced this pro-phonics theme in an interview with University of Chicago professor emeritus Timothy Shanahan, which was published in late January. "Right now, there's a huge push to improve phonics instruction, and I'm obviously a big supporter," Shanahan said.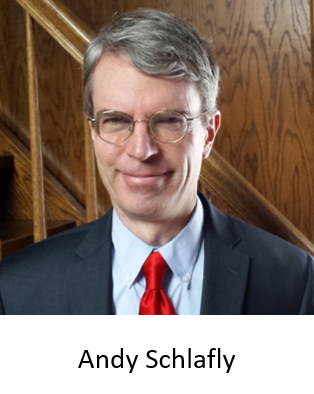 During the pandemic, many parents realized for the first time that schools are failing to teach their children how to read. Some noticed when they watched Zoom broadcasts from the classroom that neither their children nor other students in the class could properly read.
For decades it has been "settled science" that phonics is the superior method for teaching reading, and even The New York Times admitted this fact in a 2018 opinion piece on the topic. Yet to this day phonics is not taught in the average public-school classroom, and Johnny still can't read, to paraphrase the 1955 classic Why Johnny Can't Read that pinpointed the lack of phonics instruction as the cause of illiteracy. Austrian-born educator Rudolf Flesch startled American parents with his bestselling book, and now he is nearly universally recognized as having been right.
Sight reading, "look-say" or "whole language" methods of teaching reading are inferior but continue to be commonly used. Teaching children how to sound out words phonetically should be the standard method of instruction, and sight words (such as pronouncing the word "one" by sight rather than phonetically) should be taught as the rare exception.
Success with Phonics in Bethlehem
Back in 2017, assistant superintendent for the school district in Bethlehem, Pennsylvania, Jack Silva, realized that his students were not correctly learning how to read, and he converted the method of instruction to a phonics-based approach. As the chief academic officer, Silva discovered that his district had been using a balanced literacy method for teaching reading, and it was not succeeding.
In balanced literacy "students are encouraged to use word analogies and pictures or context to identify words," as the Iowa Reading Research Center explains. This includes a teacher reading aloud to students and then asking students about what was just read. It also includes setting aside time for students to find books to supposedly "read on their own," which defies logic because students who can't read are unlikely to seek out books to read on their own.
The balanced literacy approach was not working in the Bethlehem School District, nor is it working in most places where it is still being used. Testing in Bethlehem revealed that only 56 percent of students were proficient at reading in the third grade.
Assistant Superintendent Silva then did what others have merely talked about: he switched his school district to phonics instruction, and as a result the improvement in reading skills among the students has been dramatic.
All public schools nationwide are required to assess the performance of their students in reading and math, and these scores are made public as required by law. U.S. News & World Report now ranks even high schools by how well they are performing academically, in an expansion of its famous ranking of colleges and higher education.
By 2020, the results were in on Bethlehem second-graders who were the first group of students taught with the phonics method beginning in kindergarten. The school district had traditionally struggled, but a record 78 percent of second-grade students district-wide satisfactorily reached a key benchmark, which resulted in the best performance ever achieved by the district.
By 2022, more data became available with additional good news. New test results showed that 84 percent of the kindergartners in the Bethlehem school district were performing at or better than the benchmark level, while three of the district's schools achieved 100 percent success.
Impact of the Response to Covid
Schools in Pennsylvania and much of the country were shut down during Covid, and the long-term harmful impact of these closures is now being realized as well as reflected in test results. The scores reported in spring 2022 were significantly lower throughout all of Pennsylvania, where its governor had shuttered the doors of public schools for an extended period.
Overall, public school test scores in reading and math have not returned to pre-pandemic levels. "You can't deny the influence of the pandemic, it did set us back," commented Silva.
But in most places, literacy was already in decline well before the pandemic, and unfortunately there are political incentives for perpetuating illiteracy despite the availability of the superior phonics instruction method that is proven to work.
Political Incentives for Illiteracy
After all, an illiterate population is a dependent one, more reliant on the media and the government for information and services. A higher level of literacy means a higher level of independence and less willingness, for example, of voters to allow their ballots to be filled in and cast by a ballot harvester, which is a Covid-era development that is now swaying many close elections.
Two states that have among the highest rates of illiteracy in the United States are Georgia and Arizona, where elections are decided by razor-thin margins dependent on ballots that are mailed in or collected from drop boxes. Some of these ballots are filled out for illiterate voters, and the higher the rates of illiteracy, the more likely it is that one political side can engage in voter manipulation.
This issue is analogous to that of illegal immigration, which is allowed and even encouraged today by Democrats while opposed by some Republicans. Democrat politicians see future Democrat voters in illegal aliens, and they may feel the same way about illiterate children who are never properly taught how to read.
In sum, there is no longer any debate about which is the best method for teaching children to read. It is phonics, as promoted by Phyllis Schlafly beginning in 1955. Parents and thoughtful school administrators like Jack Silva need to buck the system and overcome the political obstacles that are preventing today's children from reaping the benefits of phonics and becoming successful readers.
Want to be notified of new Education Reporter content?
Your information will NOT be sold or shared and will ONLY be used to notify you of new content.


Return to Home PageEducation Reporter Online - February 2023