Education Briefs
A University of Wisconsin (UW) survey on free speech conducted by the UW-Stout's Menard Center for Public Policy and Service shows that nearly 60 percent of UW system students are afraid to share their opinions in class. When asked if there have been times when they wanted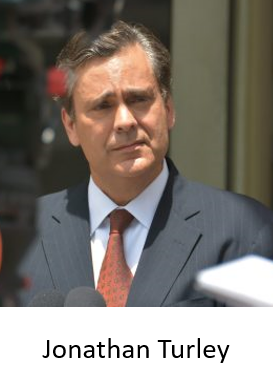 to express their thoughts on controversial subjects but decided to remain silent, 57 percent said yes. Nearly a third (31 percent) said they were afraid of a complaint being filed against them, and 40 percent feared their grades would be negatively impacted if they spoke their minds. Another 37 percent said they felt pressured by their instructors to agree with certain viewpoints. NBC News 15.com in Madison reported on the survey, as did nationally recognized law professor Jonathan Turley. On his website, Turley wrote: "These polls are an indictment of the entire teaching academy. We have converted our universities into echo chambers reflecting overwhelmingly (and sometimes virtually exclusively) liberal faculties ... It simply does not seem to matter that the vast majority of our students are consistently polling as being afraid to speak openly in classes." The NBC 15 report noted that last spring, University of Wisconsin-Whitewater Interim Chancellor Jim Henderson "was so incensed with plans for the survey that he resigned over it." Nevertheless, the university to its credit sent the survey to "undergraduates at all 13 UW System campuses last fall," amid accusations that then-Interim System President Michael Falbo did so because he feared "political consequences from Republican lawmakers concerned about campus leaders stamping out conservative viewpoints." According to Turley, the UW system is not unique. The results of this survey, he says, are "almost identical to earlier polling at other schools."
In late January, former president Donald Trump announced his education policy plan for 2024, which includes components that his base will applaud and liberals will scorn. According to POLITICO, a new Trump administration would focus on "the culture war components that have animated conservatives," such as cuts in federal funding for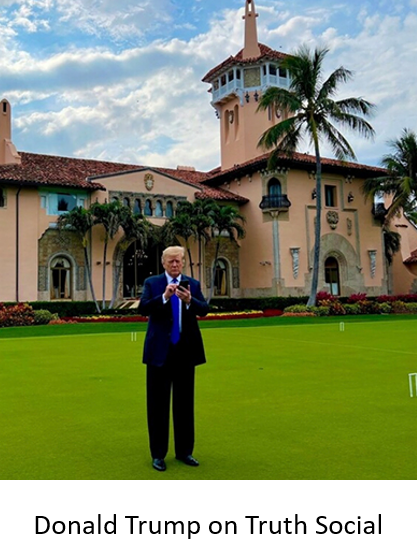 schools that teach "critical race theory, gender ideology, or other inappropriate racial, sexual, or political content ..." Trump would also seek to end "teacher tenure and the election of school principals." His plan calls for a "parental bill of rights" and a cut in administrative positions, which makes sense when considering that much of the CRT and SEL mischief is wrought by meddling administrators with lofty titles and little else to keep them busy. And a new Trump Education Department appears unlikely to overlook academics. As Phyllis Schlafly Eagles leader, John Schlafly, observed: "Trump's speech included that 'we will get back to teaching reading ... ' which correctly implies that most schools have not been doing that. He also has innovative ideas for giving parents the authority to replace personnel within their public schools, thereby short-circuiting 50 years of unproductive debate over school choice." Schlafly added: "As Trump says, 'Personnel is policy.'" The former president further vowed that his new administration will remove "the radical zealots and Marxists" that have "infiltrated" the U.S. Department of Education.
The Catholic Diocese of Des Moines, Iowa has adopted seven new policies in its parishes and schools banning "gender identity" politics, "preferred gender pronouns," and puberty blockers. The policies took effect in mid-January at 17 schools and 80 parishes across the diocese, which covers southwestern Iowa. As may be expected, liberals and progressives immediately attacked the plan. Fox News reported that Democrat State Sen. Claire Celsi called the move "un-Christian," claiming that "the diocese was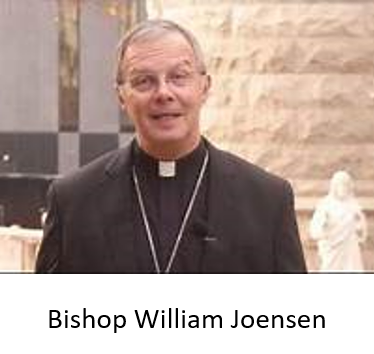 pushing to '[codify] ostracism of transgender kids.'" In a belittling, self-serving manner, while at the same time pandering to the discredited mantra that discouraging children from transitioning causes them to commit suicide, she added: "These schools want public dollars and want to treat kids in a way that might cause them to commit suicide. This is not what Jesus would do." Believers might question whether Celsi has ever read Matthew 18:6 in Sacred Scripture, where Jesus warns against scandalizing "[these] little ones." Diocesan Bishop William Joensen said the new policies are the result of requests by school and parish leaders to "provide guidance on how to welcome and minister to those coping with gender dysphoria while following Catholic Church teaching." Students are required to "use restrooms, wear school uniforms, and play on sports teams corresponding with their biological sex in addition to the banned use of puberty blockers and preferred pronouns on diocese properties." Conservatives view the new policies as a nod to the First Amendment. Fox News contributor and civil rights attorney Leo Terrell noted: "The First Amendment is alive and well, and thank goodness ... Let's be very clear. The woke community has declared war on religion because they [Christians] have to respect the teachings of God. They [progressives] don't want that. They have basically infiltrated public schools, but the First Amendment blocks them. When you have a religious institution, they have a right to implement these rules."
Want to be notified of new Education Reporter content?
Your information will NOT be sold or shared and will ONLY be used to notify you of new content.


Return to Home PageEducation Reporter Online - February 2023