<!–-=======content================================-–>
How Restorative Justice Endangers Students and Teachers
by Irit Tratt
The following was originally published by The American Spectator on January 27, 2023. Reprinted by permission.
As millions of children settle into an uninterrupted academic term, widespread classroom disorder is undermining efforts to reintroduce students to in-person learning.
This increased disorder corresponds with an increase in district-approved "restorative justice" programs, which address classroom dysfunction through nonpunitive measures. Though these programs have existed for decades, they are gaining momentum nationwide.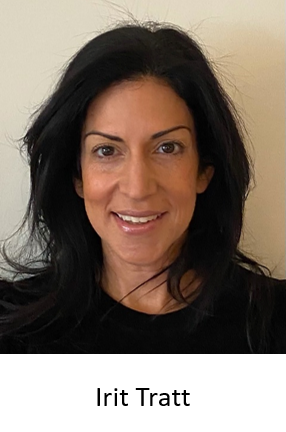 Examples of restorative justice programs include having a student accused of fighting deliver a speech to their class on the importance of using words and asking a child bullying younger classmates to participate in a circle of bullies who discuss the reasons for their actions.
Proponents of this indulgent approach to discipline note the racial disparities in academic expulsions and cite studies confirming that those who are repeatedly suspended from school are most likely to drop out altogether.
Yet much like the pro-criminal policies enabling perpetrators to recommit violent felonies in blue-state cities, classroom practices that prioritize the comfort of offending students over the well-being of their cooperative classmates are creating a spike in school misconduct and compromising the safety and security of both children and teachers.
During the COVID-19 pandemic, a study by the American Psychological Association of almost 10,000 teachers found that approximately half were planning to leave or transfer jobs "due to concerns of school climate and safety."
There is also growing concern over classroom lawlessness from parents. In a survey last summer, the National Alliance for Public Charter Schools found that a safe classroom environment was more important to parents than the quality of instruction, with 77 percent of respondents describing safety as essential when it comes to their child's education.
In January, issues involving classroom restorative justice practices resurfaced following the shooting of first-grade teacher Abby Zwerner by her six-year-old student in Newport News, Virginia. The incident at Richneck Elementary School occurred after teachers had expressed alarm over the boy's behavior yet were told by administrators to "drop the matter." The Washington Post reported that Zwerner became fearful after the boy wrote a note threatening to "light her on fire and watch her die." The failure of Richneck officials to stop a preventable tragedy is indicative of the softening discipline policies permeating U.S. schools.
In the School District of Philadelphia, for example, engaging in "restorative" conversations is central to its "Multi-Tiered Systems of Support." This framework deemphasizes punitive discipline through a "love sandwich," which entails a teacher dialoguing with the offending student by opening the conversation with a positive revelation and concluding their talk with words of love and support. Yet in December, Superintendent Tony Watlington was forced to announce new safety measures after multiple shootings on or around Philadelphia schools resulted in a fatality and a shaken community.
Since its launch in 2018, Nevada's Clark County School District has relied on the Clark County School Justice Partnership as a blueprint to resolve conflicts through "in-school strategies." Unsurprisingly, permissive discipline has correlated with an uptick in violence. The district reported over 5,000 criminal episodes, ranging from sexual assaults to playground beatings, between August 2021 and February 2022. Last year, Nevada teachers felt compelled to protest the degenerative school climate after a 16-year-old was charged with multiple felonies, including attempted murder, after he allegedly attacked and sexually assaulted a teacher.
Colorado has cemented its role as the national model for applying restorative practices. Colorado was one of the first states to initiate behavioral modification exercises consisting of meditation meetings and conversation circles. Yet, post-COVID, several schools in the Denver Public Schools saw a 21 percent surge in fights. Despite proof that restorative efforts exacerbate rather than alleviate educational upheaval, Denver job listings reveal a still startling need for "Restorative Practice Coordinators."
In addition, the Department of Education is investing $1.3 million in New York City schools to establish "restorative justice action teams" where students and adults can learn peaceful conflict resolution techniques.
In an article for National Affairs, Daniel Buck compares New York City's "broken windows" response to the 1980s crime wave, which focused on police responding to "minor disruptions" such as illegally parked cars, to the "no-excuses" approach favored among charter school administrators who set boundaries that address peripheral infractions, such as not complying with a dress code. Incidentally, a firm response to low-level misconduct blunts the proliferation of more serious lawlessness, yielding safer communities and productive schools.
Reflective of the deleterious effect that justice systems create when they emphasize a delinquent's protection over a victim's welfare is the two-fold jump in the number of underage accused killers in New York City between January and September of 2022 compared to the same period in 2019. The increase followed the 2019 implementation of the city's Raise the Age statute, which increased the age at which a teen can face adult charges from 16 or 17 years old to 18.
A weak-kneed approach to fighting crime is a reliable indicator of misbehavior at U.S. schools. While monitoring activist curricula permeating education remains critical, it is equally crucial that restorative justice policies are addressed and remedied.
Irit Tratt is a writer who resides in New York. She received her MA in International Affairs from the George Washington University with a focus on the Middle East. She has worked on Capitol Hill for members of Congress handling foreign affairs and defense issues. Her work has appeared in The Jerusalem Post, JNS , The Algemeiner, and Israel Hayom.
Want to be notified of new Education Reporter content?
Your information will NOT be sold or shared and will ONLY be used to notify you of new content.


Return to Home PageEducation Reporter Online - February 2023