Education Briefs
PragerU Kids is making strides in mainstream education to counterbalance the leftwing ideology so dominant today in schools. PragerU is now an approved vendor and education partner in Florida, Texas, Oklahoma, and Montana, providing lesson plans and instructional videos for students in grades K-12. The organization is working to achieve similar success in other states as well, a development that has the Left decidedly on edge. For example, TIME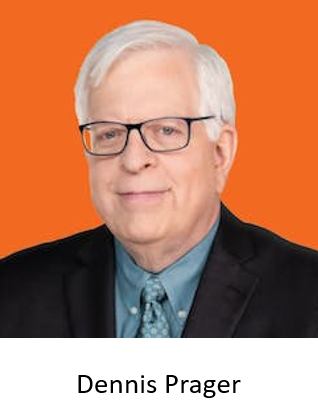 sounded panicky in August when it wrote: "In the coming school year, Florida grade school students could be assigned PragerU Kids videos to watch in class or for homework, perhaps alongside longtime classroom aids like Scholastic and Highlights magazines." Yikes! After all, PragerU content "is grounded in traditional American values that inspire self-reliance, patriotism, and resiliency while teaching foundational knowledge in subjects ranging from civics to financial literacy." Originally known as Prager University, the founders are radio talk show host and author Dennis Prager, and screenwriter, producer-director, and author Allen Estrin, who in 2009 entertained the notion of "using the internet to spread the ideas that were so important to the creation of America." By 2015, they had hired a few key people who placed greater emphasis on marketing their educational videos under the title of PragerU, which proved a successful strategy. Following the 2016 election, PragerU's video primer on the U.S. Electoral College garnered a viral 50 million views. By 2018, the Left was sounding the alarm about the "dangerous" PragerU, but as Estrin and Prager note: "When people hear the truth, they start to wonder about everything they've been told." One of the first conservative organizations to be censored by Google and on YouTube, the organization filed suit against both companies in 2017, charging Soviet-style suppression of free speech. Dennis Prager says recent data shows "90 percent of PragerU viewers say they are learning something new," and he hopes PragerU Kids will impress young minds with the other side of the story they seldom, if ever, hear.
Attending high school at the mall is now a reality for students in the Forney Independent School District north of Dallas as of September 2023, but will outcomes improve? The Forney, Texas ISD has introduced a new concept in secondary education, billed as "the biggest career and college school in the nation." The mall school is called "The OC" for "Opportunity Central," and is a 350,000 square foot, three-story building "designed to bring career training, college access, and community integration into one campus." About 2,000 students from the two existing FISD high schools are expected to be enrolled in a variety of programs offered by The OC, with

transportation provided between schools on district school buses. Dual-credit courses that offer students both high school and college credits through Dallas College and Texas Tech University are already available, but will be expanded at the new career center. The OC claims to be unique in that it is a "part career and college center, multi-purpose complex, student-run business hub, [with] fine arts spaces" and much more. The campus will feature retail and restaurant spaces, a few of which are already open to the public, plus professional services and entrepreneurial offices, an early childhood development center, a future 600-seat theater and a 7,000+ seat arena. The multi-purpose arena will host a variety of special events, trade shows, athletic tournaments and competitions, and future FISD graduation ceremonies. Students will be heavily involved in the day-to-day operations of the more than two dozen businesses that are expected to open eventually in the complex. According to CBS Texas (cbsnews.com), FISD Superintendent Justin Terry says the new facility is different than other career and technology centers. "There's a theme that runs through every program that we have in The OC and it's entrepreneurism," he said. "So we're hoping that our kids not only learn how to cut hair or learn how to be veterinarians, but that they can run a veterinary hospital." But some parents wonder if their kids will know how to read and do math, or if anything will be done to improve basic academic skills.
On September 26, Missouri Attorney General Andrew Bailey announced a lawsuit against the Wentzville School District Board of Education for concealing a transgender bathroom usage policy from parents. The board's action is in direct conflict with the State of Missouri's Open Meetings Law (§610.030 RSMo). According to an email update from Bailey's office: "Parents have the right to know who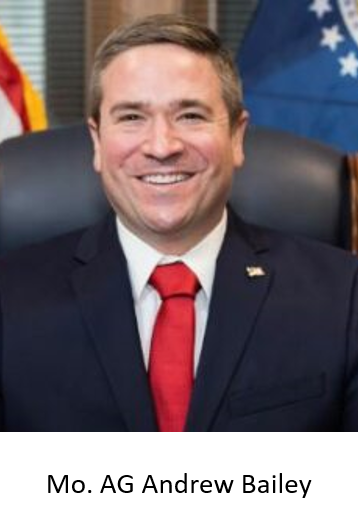 is in the bathroom with their children. Members of the Wentzville School Board knowingly and purposefully denied parents that right when they shrouded the transgender student bathroom usage policy in secrecy, directly violating the Open Meetings Law." According to whistleblowers, one Wentzville school board member stated that "quite frankly, it's not the parents' business" to know about the bathroom policy, which has not been formally adopted but which was under discussion by the board over the summer, allegedly to explore making accommodations for transgender students who don't wish to use the restrooms or locker rooms of the sex reflected on their school records. When news of the closed meeting became public, more than forty citizens reacted by filing formal complaints with Bailey's office. The whistleblowers signed sworn affidavits that when the transgender policy was discussed, they objected, "specifically noting that the discussion should be saved for a public meeting." But the other board members "continued to discuss the transgender student bathroom use policy for 10-15 minutes," and admitted that they "could not have this discussion in front of parents or the community." As Bailey pointed out, "Missouri law makes clear that a policy of this kind is indeed parents' business," and that the state's lawsuit "is sending the message that Missourians do not co-parent with the government. We will enforce Missouri's open meetings statute to protect parental rights." The lawsuit and affidavits from the whistleblowers can be accessed at the following hyperlink: MO Attorney-General-Bailey-Sues-Wentzville-School-Board.
Want to be notified of new Education Reporter content?
Your information will NOT be sold or shared and will ONLY be used to notify you of new content.


Or, do you need a break from email notifications?



Return to Home PageEducation Reporter Online - October 2023