Building Blocks for Liberty Builds Allegiance to Constitution
Ask Marine Jim Lewis about Building Blocks for Liberty (BBFL), and he'll describe a 501c3 non-profit organization dedicated to the preservation of the U.S. Constitution by educating American citizens one group at a time. Education Reporter caught up with Lewis recently, and his pride and passion for our uniquely American document comes through loud and clear.
"Unfortunately, many people today don't understand that the Constitution is the rule book for how our federal government is supposed to operate," Lewis says. "Building Blocks for Liberty is committed to changing that."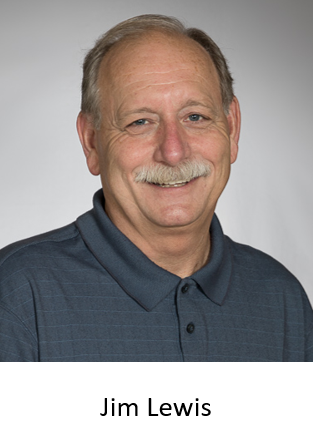 "Our Founding Fathers were not dummies," he continues. "They created a Constitution that clearly defines the separation of powers. When you read it for yourself and know where to look for additional understanding as to the Founders' intent, you will understand exactly what authority was delegated to each branch of the federal government."
Summing up the work BBFL does, Lewis explains: "We essentially give genealogy classes on the U.S. Constitution and founding principles, including the words of our Founders, so that attendees can understand its concepts and how the Constitution applies to our various levels of government. We also speak to numerous groups in a variety of venues and hold special events."
One example of the work they do is conducting "Constitution Boot Camps," which are five-hour, instructor-led workshops using materials attendees can take with them after class. Describing the boot camps as "apolitical," Lewis explains that they cover topics including "natural law, the enumerated powers as found in Article I, Section 8 of our Constitution, judicial case citations, the constitutional theory of nullification, the concept of a Republic versus a Democracy, and more."
Boot camp participants receive a binder with the presentation, several books including The Federalist Papers, The Handbook For We the People, Bastiat's The Law, and The Citizens Rule Book, The Patriot Primer, plus a pocket copy of the U.S. Constitution. The organization provides all this for $25, and additional family members can attend for just $5 each.
BBFL also offers its boot camp program on video, with four 45-minute presentations available that users can view at home, at church, as part of a homeschool class, or with family, friends, and neighbors. "This way," Lewis points out, "people can host their own boot camp classes. We also include a teacher's guide to help users conduct the classes themselves. The Handbook was written as a textbook," he adds, "for further study or reference after the in-person or DVD boot camp presentations."
A fruitful partnership
BBFL was officially established in 2013 by Jim Lewis and fellow Marine John Hindery. Both men served four years in the United States Marine Corps, where they took their oath to uphold and protect the Constitution. Following their tours of duty in the armed services, they became "increasingly alarmed about the endless attacks on the liberties of Americans by an overreaching government."
Many Americans Have Scant Knowledge of U.S. Constitution
The Daily Citizen describes a survey that shows many Americans "are entirely unaware of the basic freedoms they enjoy and are ignorant of key facts about the U.S. Constitution."
The 2023 Annenberg Constitution Day Civics Survey found "disheartening statistics," such as that only five percent of all survey respondents could correctly name "all five rights guaranteed by the First Amendment to the Constitution." Thirty percent named three or four of the five rights, with forty-six percent able to name only one or two, and twenty percent unable to name any of the five rights protected by the First Amendment.
Seventeen percent of those surveyed could not identify any of the three branches of the federal government. Ten percent could name only two branches, and seven percent could name only one.
Annenberg Public Policy Center Director Kathleen Hall Jamieson said, "it is worrisome that one in six U.S. adults cannot name any of the branches of government and that only one in twenty can name all five freedoms protected by the First Amendment."
The Annenberg civics survey has been conducted annually on Constitution Day, September 17, since 2004.
The Daily Citizen noted that,

As a representative democracy, the American people are responsible for the government of the United States. We, as voting citizens, direct her course and guide her future.
Without knowledge of how our Constitution works, we cannot exercise our role in self-government in a prudent and wise way.
When it comes to educating the public in civic knowledge, as this year's Constitution Day survey shows, there's still much work to do.
To offset the misinformation and threats to freedom they witnessed on a daily basis, Lewis and Hindery combined their love of history with their desire to educate the public about the Constitution by forming their teaching partnership. The two were joined in 2016 by Bob Hilliard, author of The Handbook For We The People. Hilliard completed his education at Stephen Austin University in Texas after serving for two years in the United States Navy, and he is now a member of the BBFL board. While the organization is based in Ohio, Hilliard heads the Texas contingent.
Lewis explains that Hilliard spent nine years in serious study of the Constitution "and wanted to teach others what he had learned, so in March 2016 he held his first Constitution Boot Camp in Texas." To date, BBFL has held more than 100 such workshops in Ohio, Indiana, Kentucky, Michigan, North Carolina, and Texas.
The very first Constitution class was held in 2011 as a 10-week course meeting once a week. Requests poured in to shorten the class, and in 2013, the first one-day Constitution Boot Camp was born as part of BBFL's comprehensive constitutional education program.
Opposition to a Convention of States
One thing that comes through loud and clear when speaking to Lewis is his group's opposition to a Con Con, and they offer classes on why it's a bad idea. BBFL's website includes an informative article titled Convention of States: "Guidelines" for Writing Amendments to the Constitution, which begins by stating that the "Convention of States (COS) is once again proving it has no understanding of the Constitution or the principles upon which it was established."
The author, Joe Wolverton, II, J.D. provides common-sense arguments against a con con. He points out, for example, the fact that "state legislators, governors, and judges are already 'bound by oath or affirmation to support this Constitution.' That hasn't stopped state governments from colluding with the federal government in the consolidation of power into D.C. That hasn't stopped state governments from participating in every unconstitutional plan, policy, act, order, and opinion that comes out of Congress, the White House, or the Supreme Court."
He continues: "The point is to show that there is a way to force the federal beast back inside its constitutional cage without running the risk of an amendments convention that could so easily and uncontrollably exceed its authority and all but amend the Constitution out of existence: Article VI."
The late Phyllis Schlafly would doubtless agree with Wolverton. Just months before her passing, Phyllis wrote of the Convention of States project, which she had long opposed:
Article V of the Constitution has only 22 words about a convention for proposing amendments. The most important is the word "call." Only Congress can "call" the convention. That means states have no control over who can be a delegate, who makes the rules, who sets the agenda, or who wields the gavel. Some conservatives assume that a constitutional convention would propose only conservative ideas like a balanced budget. We cannot assume something like that as long as Congress has total control over the proceedings. The constitution we have now is the best political document ever written. It would be foolish to try to make changes to it through a Convention of States.
BBFL Special events
On August 26, BBFL held an educational conference called Faith, Family & Freedom in Sharonville, Ohio outside Cincinnati. The lineup of speakers included Pastor Matt Trewhella, author of Doctrine of the Lesser Magistrates, Holly Adams of Turning Point USA Faith, and more. Joanna Martin (aka Publius Huldah),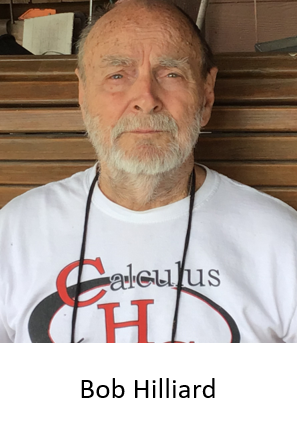 spoke about the folly of hosting an Article V Constitutional Convention and "what the Founding Fathers said we should do about federal overreach." Constitutional attorney and president of Greater Cincinnati Right to Life, Rachel Citak, joined Pastor Trewhella in covering the topic of marriage, family, and the sanctity of life.
In addition to events like these, as well as speaking to church congregations and homeschool consortiums, BBFL offers a standard class on the Constitution for students in middle school on up through high school, which is the group's target market. "We'll go into any school where we are invited," Lewis explains, "because we believe providing these tools to young people is critical. In fact," he continues, "we offer a class for children as young as five years of age, although we obviously keep it simple for them. But it does prepare them for the more advanced concepts of American liberty based on constitutional principles that they'll learn later on."
Besides the states previously mentioned, BBFL's crew teaches classes as far away as Pennsylvania. For those who want more than a one-day workshop, there is a 12-week class taught by BBFL instructor Rob Tuttle that includes more history.
Anyone interested learning more about the Constitution or who would like to request a class for their church or school, may do so by accessing the BBFL list of classes and speaker events on the website. The group is currently scheduling classes for 2024. Visitors can fill out a form to receive email updates about new developments and upcoming events.
Lewis says his group is always looking to expand into more states. They welcome volunteers to help organize or staff events to increase their reach, and monetary donations to help fund their ongoing expansion. The overarching goal is to fulfill their mission of spreading knowledge about, and cultivating allegiance to, our priceless U.S. Constitution.
Want to be notified of new Education Reporter content?
Your information will NOT be sold or shared and will ONLY be used to notify you of new content.


Or, do you need a break from email notifications?



Return to Home PageEducation Reporter Online - September 2023