School Board Candidate to Educate Students and Support Parents
Fe Bencosme, a former educator with nearly 20 years' experience, is running for the Houston Independent School District (HISD) Board of Trustees. The district has been in turmoil for years due to poor student achievement and scandal involving the previous board. (See Houston School District Reforms: Same Old Story? in this issue of Education Reporter.)
The new board will be seated following the upcoming election on November 7. Bencosme says two of the four seats in play will be filled by one progressive and another a likely Democrat, both of whom are running unopposed. Thus, as a conservative, her influence on the board would be especially critical.
Background
Bencosme has resided in Houston since 2015, when she arrived there after teaching in Doha, Qatar, for the Houston Community College System. She says that it was during her experience in the HCC that she "saw firsthand the failures of the HISD system." She describes her background on her website, noting that she is "a product of the public-school system in New York City where she was born."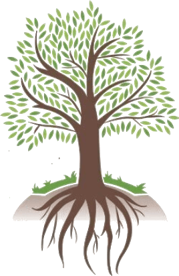 She grew up moving between her mother's homeland of St. Croix in the U.S. Virgin Islands and the Cibao region of the Dominican Republic, where her father was born. The third of four daughters and the first to graduate college, she earned a Bachelor of Arts in Speech Communication and Theatre from the University of the Virgin Islands and a Master of Arts in English from George Mason University in Fairfax, Virginia.
She describes herself as a "proponent of education for a good life and not simply as a way to promote economic advancement, social justice, or civic participation...." She explains on her website why she is running for the position of school board trustee:
Houston, we have a problem. Our children are not performing well, which means they are not being developed to realize their full potential. The answer is not lowering standards just enough for them to get by. That would be an injustice. We must enable our children to strive for excellence. It is our duty and obligation to prepare them to serve in whatever culture they choose to invest whether it be parent, scholar, entrepreneur, or artist. This means adopting and implementing an exceptional curriculum based on facts, not feelings ... It should be about promoting unity and not division. The unum rather than the pluribus. Veritas and virtue rather than vindication and vengeance.
Views on education
She further writes that although "much is made about the achievement gap between the 'majority' privileged and 'minority' students, literacy scores have been on the decline around the country across all ethnic groups since The Nation's Report Card began tracking student performance and district results in 1971. Math and science scores are only slightly better."
She continues: "The best education is the kind that takes place in an environment where learners are approached as human beings and not cogs in a system of mediocrity.... Teachers must be free to educate, and certainly must not be allowed to indoctrinate.... They must be knowledgeable in their subject areas and committed to instilling a love of learning in their charges." She adds that, as a member of the board, she would cast every vote accordingly.
Parents' rights
On the topic of parents' rights, Bencosme states:


Parents must have a voice in the education of their children. Not only are they their children's primary caregivers and responsible for their children's education, health, and moral upbringing, they are taxpayers and so have the right to petition the government. I will NEVER support any policy aimed at keeping parents in the dark, nor will I ask for or support law enforcement removing parents from a meeting they have every right to attend.
She further believes that at no time should schools keep parents in the dark about their child's physical, emotional, or mental state. "Mutual respect for parents, teachers, and administrators is critical in implementing HISD policies," she says. "I would endeavor to show respect for all policy suggestions and concerns and will never summarily dismiss or threaten to remove a parent from a public forum resulting from conflicting perspectives."
Bencosme disagrees that it should be the responsibility of the school board to set a tax rate. "I personally believe the school board should not be a taxing authority," she writes, "which is why I would aim to be fiscally conservative with the monies entrusted to me."
"More money does not mean better learning, which is why every expenditure under my stewardship would be scrutinized for its true value in preparing our students to be productive citizens. No more enriching special interest groups or others trying to use our children for personal gain."
Want to be notified of new Education Reporter content?
Your information will NOT be sold or shared and will ONLY be used to notify you of new content.


Or, do you need a break from email notifications?



Return to Home PageEducation Reporter Online - September 2023