<!=========content==================================>
Parents, Take Action to Protect Your Children
By Susan Ciancio
This commentary is published at American Life League-all.org, Culture of Life Studies Guest Commentary, August 30,2023. It first appeared in the August 29,2023 issue of the Arlington Catholic Herald. Reprinted by permission.
News reports about what is taught in schools across the country become more alarming by the day. Depending on where you live, your school system and the teachers within could be attempting to indoctrinate your children into believing ideas like gender is fluid, sex can be with anyone they want as long as it's safe, and transgenderism is cool. Indeed, a Washington Post article addresses this, saying that some "teachers are embracing the topic as the number of transgender and gender nonbinary children rises."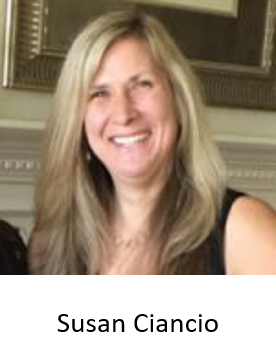 Gone are the days when our children go to school to learn history, math, the correct science, and other traditional subjects. Today, kids witness drag shows, learn graphic sex ed lessons, and attend school as the opposite sex while hiding this fact from their parents—actions all backed by some school districts.
It may feel like an uphill battle, one where the parent who speaks out is ostracized, condemned, or even attacked, but it is a battle we must face head on. At the Culture of Life Studies Program, we believe that school should be a safe place to learn academic subjects rather than a place to learn about transgenderism or explicit sexual acts. We believe that schools should never hide anything from parents and that there should be complete transparency when it comes to curriculum. But we are up against powerful forces like Planned Parenthood and SIECUS Sex Ed for Social Change, who as its name implies, want a different kind of learning for children.
Student groups are pushing the university to do just that.
It's time that we stand up, speak out against the usurpation of our children's education, and take action. As the Catechism of the Catholic Church teaches, "Parents have the first responsibility for the education of their children." That means we must monitor what's going on in the schools and speak out when we see something harmful.
To that end, we have some helpful advice to aid you in taking charge of your children's education if they are in traditional schools.
First and foremost, establish good communication with your children, as they are the ones in school all day and thus the only ones who can communicate what they see and hear. Ask them what they're learning. Ask what their teacher talks about. Read the classwork and homework they bring home. Show them that you are interested.
Second, establish good communication with your children's teachers. You have the right to see materials that will be presented to your children. You have the right to ask questions. An open and considerate dialog between parents and teachers is necessary so that teachers know the parents are being vigilant.
Third, vote in every state and local election—from school board on up to governor. Help put people in place who truly care about the well-being of children and who make policies to protect them.
Fourth, become involved with the school board and in the creation of policy within the district. Take the time to go to meetings, learn about the classes offered, and speak out when you see something disturbing.
Fifth, educate the community through letters to the editor and social media. Post the truth backed by facts. Outline a plan of action for those in the area to take.
Sixth, be confidently present in school. Volunteer, sit in on a sex-ed class, and ask questions. It is your right to do so.
Finally, educate at home. Teach the truths of our faith. Listen to your children's concerns. Help them work through any difficult feelings. Let them know that you are there to be their advocate. Our children need this from us.
As the book of Proverbs instructs, we must "train the young in the way they should go; even when old, they will not swerve from it." While there is no guarantee that children will never lose the faith or succumb to the world's skewed teachings, it is our job as parents to teach the truth, to pray for our kids, to be involved in their lives, and to never ever give up on our advocacy of them. Our children deserve nothing less.
Susan Ciancio is a graduate of the University of Notre Dame and has worked as a writer and editor for nearly 19 years; 13 of those years have been in the pro-life sector. Currently, she is the editor of American Life League's Celebrate Life Magazine. She is also executive editor of ALL's Culture of Life Studies Program—a pre-K-12 Catholic pro-life education organization.
Want to be notified of new Education Reporter content?
Your information will NOT be sold or shared and will ONLY be used to notify you of new content.


Or, do you need a break from email notifications?



Return to Home PageEducation Reporter Online - September 2023